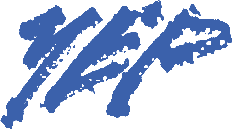 WELCOME TO THE
Youth Enrichment Program (YEP)

Welcome to the Youth Enrichment Program (YEP).  Our goal is to provide affordable, quality after-school programs for children in our area.  We have 33 locations throughout Bossier, Caddo, & DeSoto parishes.  Please contact us if you have a child between Kindergarten (K5) and 5th grade, and are interested in our after-school enrichment program. Our office is located at 4700 Line Avenue, Suite 207, Shreveport, LA 71106, (318) 865-0749.
• YEP is a quality after-school program at several area elementary schools (Kindergarten (K5) – 5th grade).
• YEP offers a safe, nurturing atmosphere where your child can grow, develop and thrive.
• YEP staff is composed primarily of individuals already employed with or retired from a school system.
• YEP activities include supervised homework time, arts and crafts, recreation, snacks, life & social skills and enrichment (we do not provide individual tutoring).
• YEP also offers holiday and full-day summer programs (additional fees apply).
• After-school Fees: $125 per month full-time / $100 per month part-time (3 days or less per week). Discounts for additional children.  We are now accepting Debit, Visa, Mastercard and Discover cards as forms of payments in the YEP office.  There is a convenience fee of 2.35% per transaction.  If you wish to make a payment online you can do that as well. Click Make A Payment.